Based in Clapham with clients nationwide and overseas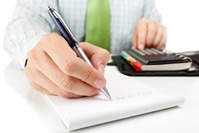 Mohabirs Solicitors was founded in 1977 by S Mohabir (senior) and moved to its present position in 1995. It has experienced Partners, qualified Legal and Conveyancing Executives and knowledgeable and enthusiastic support staff.
The company is accredited under the Law Society CQS scheme for conveyancing, indicating the high standards that have to be achieved by legal firms to be awarded this quality assurance mark.

Staff attend a variety of ongoing training to ensure that they are fully conversant with current legislation and practices and to complement their professional development.
We endeavour to provide a consistent, high quality service, with realistic pricing structures that will not break the bank whilst ensuring high standards.
Within the organisation, our staff also speak Hindi, Gujarati, Punjabi and Romanian.
Mohabirs Solicitors -Partners
Annal Mohabir (BA Law) : Qualified as a Solicitor in 1987 and specialises in all types of property transactions. He has completed many thousands of residential and commercial property matters through out his career, many of his clients returning as they value his expertise and advice. He also has a comprehensive knowledge of commercial licensing, estate planning, wills and leasehold agreements. Many of his clients are repeat customers, relying on his experience and advice.

Neil Mohabir: Called to the Bar in 1977 and practised as a Barrister-at-Law in Criminal Defence. He was admitted as a Solicitor in 1985 and carried on acting in Criminal Defence. He has represented clients who have been charged with murder, robbery, burglary and other serious offences. Apart from his extensive knowledge of the practice of all aspects of Criminal Defence work (from Road Traffic offences to Murder) he can advise on Lasting Powers of Attorney, Wills and Probate.
Robert (Radhay) Solomon (BA Law): Qualified and began practising law in 1987, specialising in property and probate from 1992, developing an extensive knowledge of wills and estate planning and continuing with residential and commercial property transactions. He managed another firm's busy branch office before becoming a partner in Mohabirs.
Arvinder Chana: Experienced Legal secretary, proficient in, Conveyancing, Crime and Probate. Also keeping the administrative hub oiled within Mohabirs, she has supported the legal profession for over 20 years.

Trish Mohabir: Office Manager, Executive Assistant and general factotum.
Madi Timofte: Receptionist and Admin assistant providing office support.